In the rapidly evolving world of telecommunications, businesses face the challenge of managing a myriad of technologies, each with its own set of monitoring and analytics requirements. This complexity can become overwhelming, leading to inefficiencies and gaps in critical insights. Enter the concept of an umbrella monitoring platform, a unified solution that integrates and manages multiple monitoring systems under one comprehensive roof. Among the pioneers in this space, BaseN Platform stands out as the ultimate umbrella monitoring platform, meeting the diverse needs of B2B buyers seeking a robust and scalable solution. 
Understanding the Umbrella Monitoring Platform
An umbrella monitoring platform, as the name suggests, acts as a protective canopy, encompassing all existing technologies and systems within an organization. It provides a holistic and unified view of the entire network infrastructure, services, and devices, streamlining monitoring, analytics, and fault management. B2B buyers exploring this concept are often searching for a comprehensive solution that can handle the complexities of their telecommunications business, consolidate data streams, and deliver actionable insights for enhanced decision-making.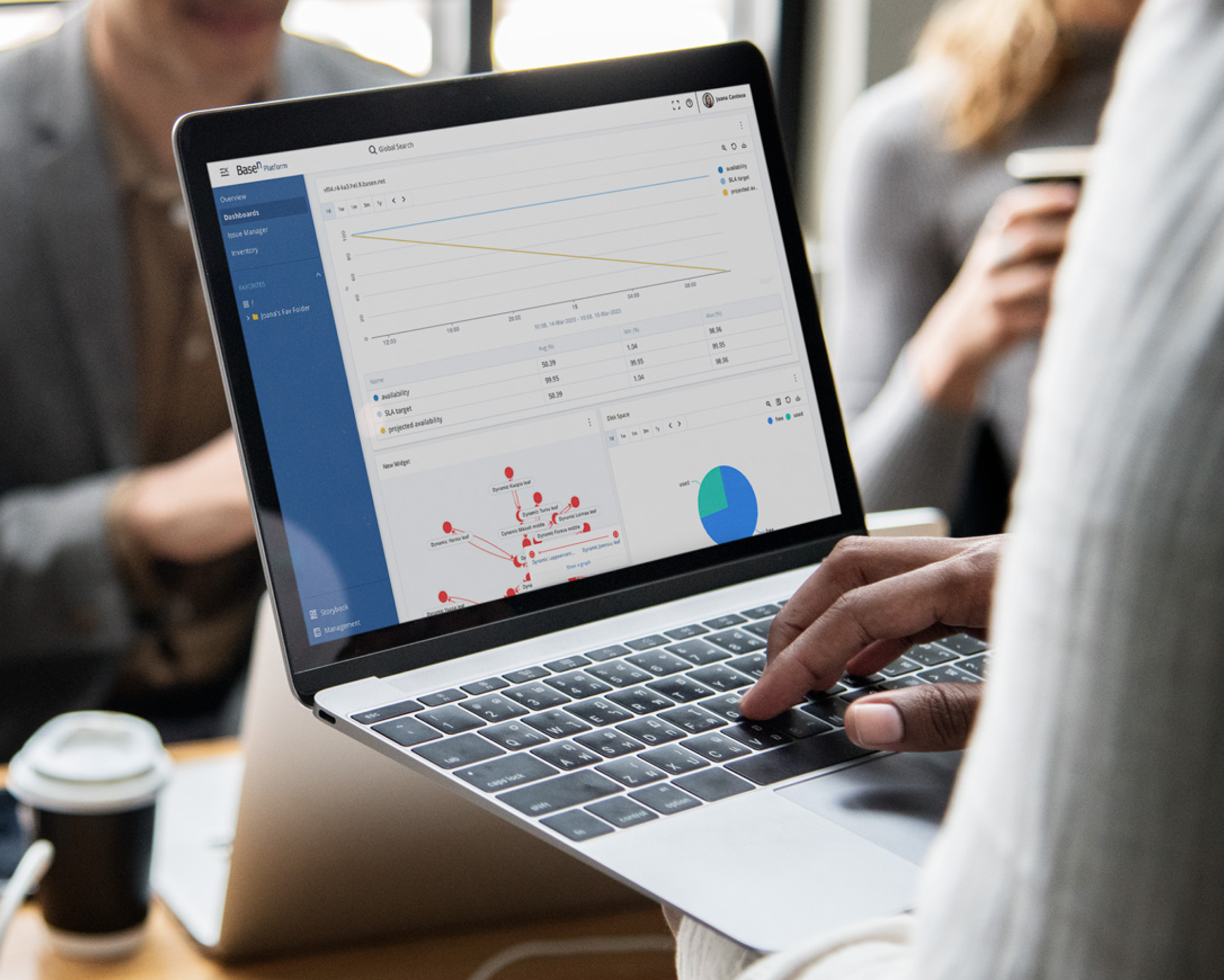 BaseN Platform: An All-Encompassing Solution
BaseN, a leading platform and solutions provider for telecommunication businesses, excels as an umbrella monitoring platform. We offer a unified solution to manage all existing technologies, making us a go-to choice for businesses seeking seamless integration and streamlined monitoring. 
Key Features of BaseN Platform as an Umbrella Monitoring Platform
Seamless integration:

We can integrate monitoring and analytics of several systems, providing a cohesive view of the entire network infrastructure. Moreover, the platform can function as multiple smaller instances that share data, allowing for localized control and data sharing when needed.

 

Extensive protocol support:

With out-of-the-box support for tens of protocols and hundreds of device types, we minimize development costs for new installations. We can adapt to diverse technology environments, making our platform a versatile and cost-effective solution.

 

Flexible integration:

BaseN Platform is easily integrated with external systems through rich scripting using JavaScript and platform built-in tools. Public REST APIs offer limitless possibilities for seamless connectivity with external tools and services.

 

Configurable and user-friendly:

The platform is fully configurable, allowing users to create personalized views and dashboards. Strong and granular authorization capabilities ensure data privacy and access control.

 

Data security and GDPR compliance:

We place a strong emphasis on data security and GDPR compliance. If installed in-house, the data stays on the customer's premises, ensuring data protection and compliance with regulations.

 

Powerful fault monitoring:

BaseN Platform provides real-time analysis of all incoming data for fault monitoring, making it highly efficient in detecting and addressing issues promptly. It supports monitoring on multiple levels, from low-level network protocols to modern REST APIs and service health monitoring.

 

Comprehensive network health monitoring:

BaseN's umbrella monitoring platform enables comprehensive monitoring of network health, including infrastructure, network, and services. This unified display ensures quick identification of potential issues and informed decision-making.

 

Machine learning support:

BaseN Platform incorporates machine learning for both prediction and anomaly detection. This advanced capability enhances the ability to foresee trends and detect abnormal behavior in the network.

 

Root Cause Analysis:

BaseN Platform's automated network topology analysis enables root cause analysis for complex alert situations, facilitating efficient issue resolution and reducing downtime.

 

Customizable reports:

The platform offers customizable reports for long-term analysis, including Service Level Agreements and performance monitoring. This feature assists businesses in tracking their performance and optimizing their operations.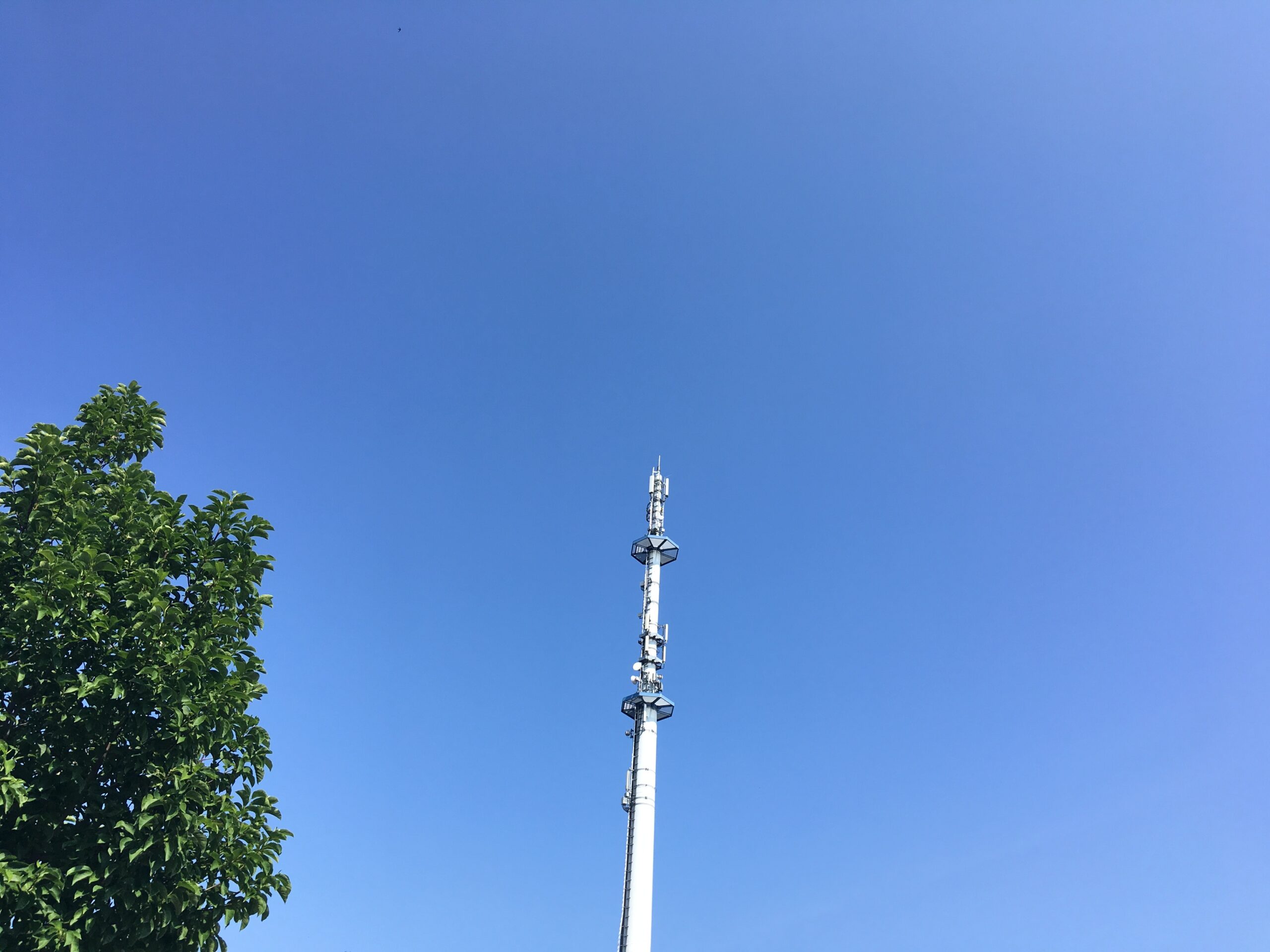 Supporting Growth and Efficiency in Telecommunications
The needs of B2B buyers in the telecommunications industry are multifaceted. They seek solutions that offer seamless integration, simplified management, and cost-effectiveness while meeting the highest security standards. BaseN Platform addresses these needs with a fully configurable, scalable, and secure umbrella monitoring platform. With rich integration capabilities and extensive support for various protocols and devices, BaseN Platform streamlines operations and optimizes resource utilization. B2B buyers can leverage customizable reports and machine learning support to enhance long-term analysis and predictive capabilities. 
Step into the Future with BaseN Platform
As telecommunication businesses continue to evolve, having a robust umbrella monitoring platform becomes imperative. BaseN Platform stands at the forefront of this digital transformation, empowering businesses to embrace innovation, streamline operations, and drive growth. With BaseN as your trusted partner, you can confidently navigate the complexities of the telecommunications landscape and unlock the full potential of your business. Step into the future with BaseN Platform and elevate your telecommunications journey to new heights.