An Umbrella Platform for Telco Operators
Multi-vendor. Multi-tenant. Full situational awareness.
COLLECT - PROCESS - VISUALIZE - ACT UPON
BaseN Platform provides a versatile full-fledged Telco performance management system. We also operate as an Operational Support System (OSS) and Business Support System (BSS) environment.  
BaseN Platform offers numerous features, such as different user portals, connections to legacy systems, managing multitenant and multivendor devices and integration of any vendor solutions on the telco marketplace.   
 
BaseN Platform serves as a unifying umbrella platform with resilience and mission-critical features to manage all existing technologies. The platform has matured over the past 20 years to fulfill the needs of operators. 
BaseN's service model offers more clarity and better understanding about the current status of the Telco environment.  
BaseN Platform predicts challenging situations in advance with ICT monitoring, reporting and fault management in order to avoid any system failures.  
Our advanced root cause analysis allows for rapid error identification by using historical and real-time data. The use of historical data can help to predict performance capacity and any other issues. 
 
BaseN Platform evolves continuously and grows organically with its customer. 
The reason for choosing BaseN Platform is the unprecedented scalability, fault tolerance and flexibility that allows seamless integration to the existing, heterogenous infrastructure of telco operators globally.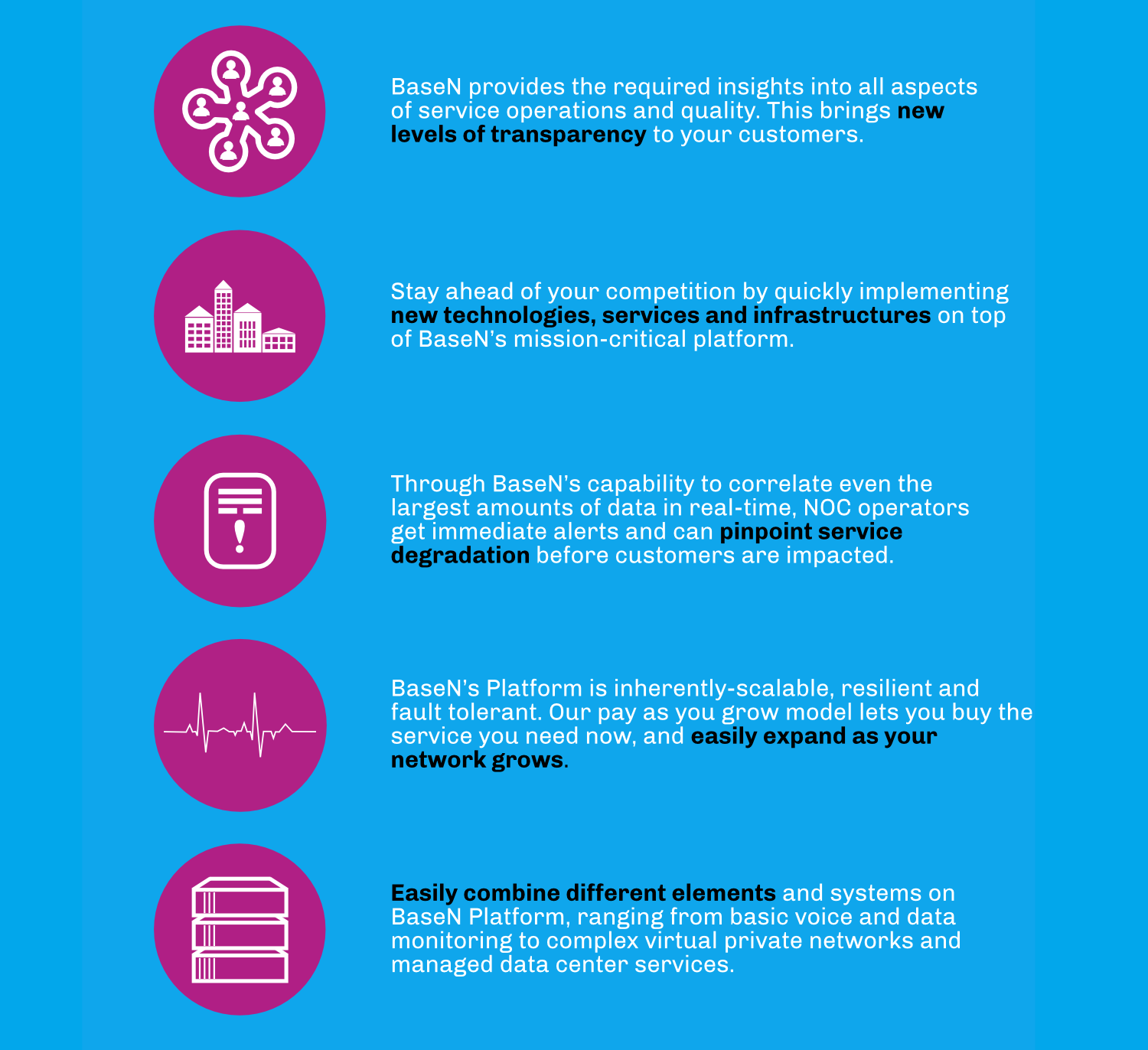 Interested in running your telco business on BaseN?
Get in touch: